Nav Bharat Foundation organizes "Run for Security" & Fund Raising Program for Pulwama Attack Martyrs.
4 min read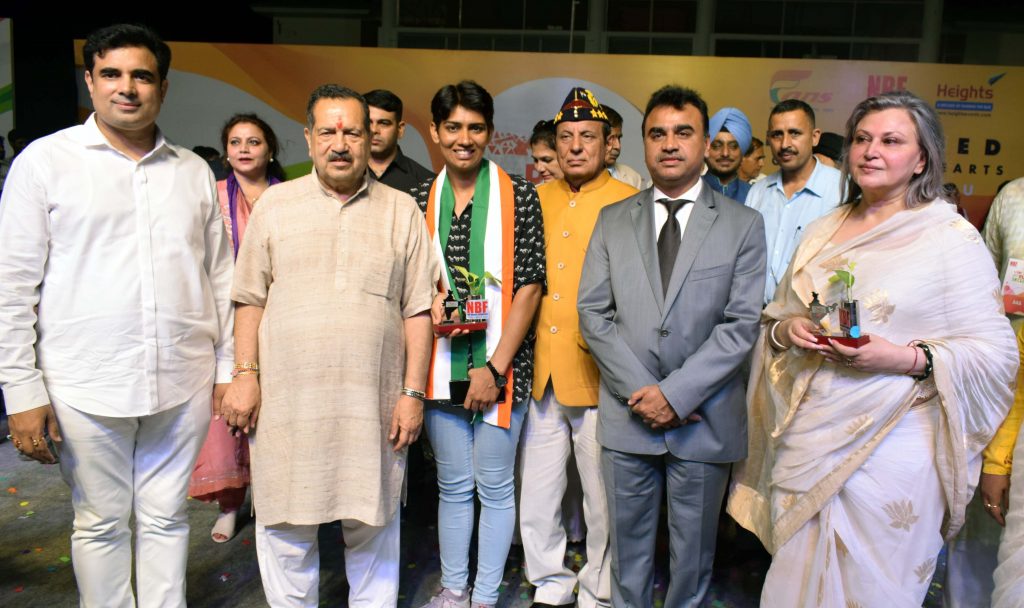 Nav Bharat Foundation (NBF) organized the second edition of the "Run For Security" the initiative launched in 2017, under the Margdarshan of Mananiya Indresh Kumar Ji, in Gurugram at "Tau Devi Lal Stadium" .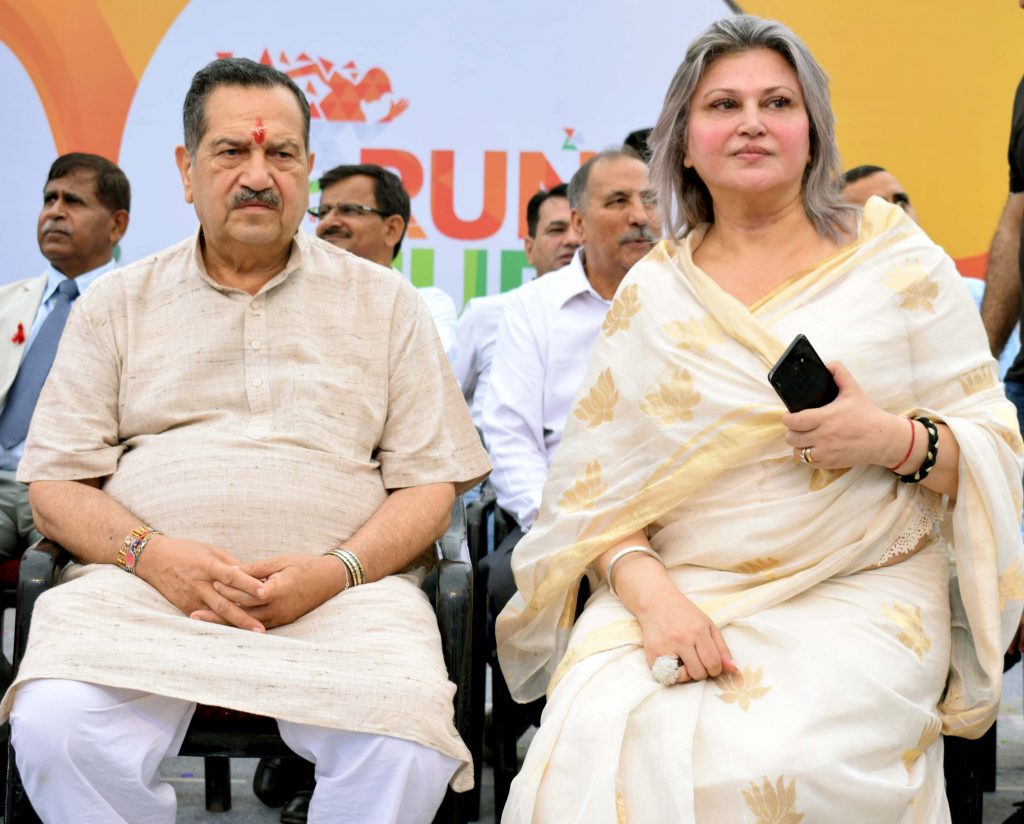 Present at the event Mr. Indresh Kumar was shouting slogans  "We will take back Kashmir from Pakistan".This year Jal Shakti along with NBF launched "Jan Jal Andolan" taking inspiration from our Hon'ble PM, Narendra Modi from this platform. Families of Pulwama Attack martyrs were honored with a token of love by NBF in the fund raising program. Thousands of youngsters from Gurugram participated in a 5 km run-in the memory of our Indian martyrs. Families of ten martyrs were Honored by the dignitaries present including the first female martyr of India. More and more people participated in the run.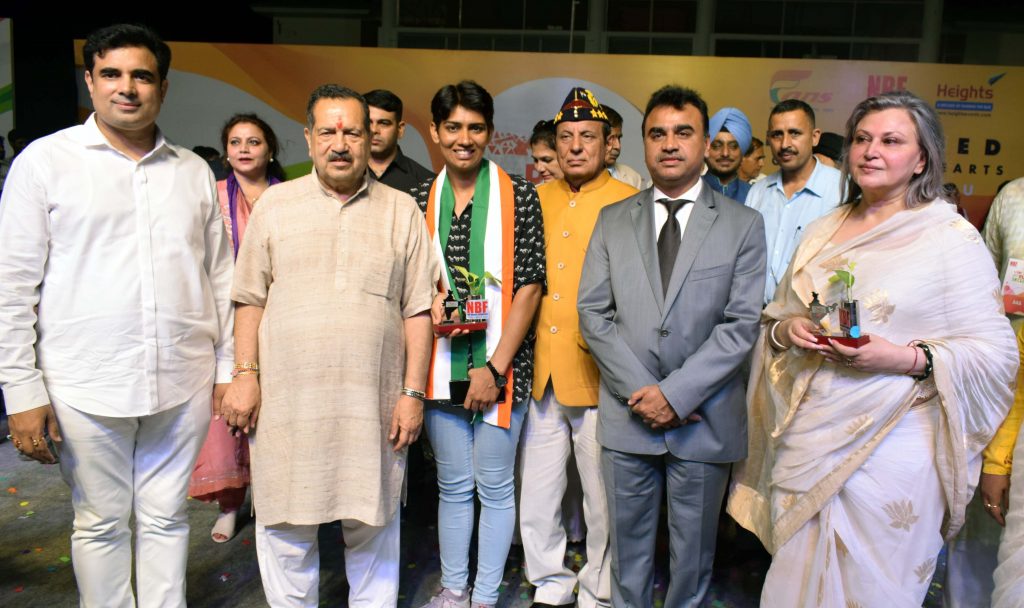 Well known Astrologer and Vastu Expert Pawan Kaushik came specially from Mumbai to felicitate the martyrs family. Rizwan Adatia of Rizwan Adatia Foundation came specially from South Africa to support the event. The proceedings were graced by Lt. Gen. A.B. Mistry, GOC Delhi Area,  Shri. Dharambir Singh, MP, LS, Bhiwani, Bhaichung Bhutia, Chetan Sharma, Kamla Maheshwari, Kavita Chehel and 15 other International champions of India in different sporting disciplines.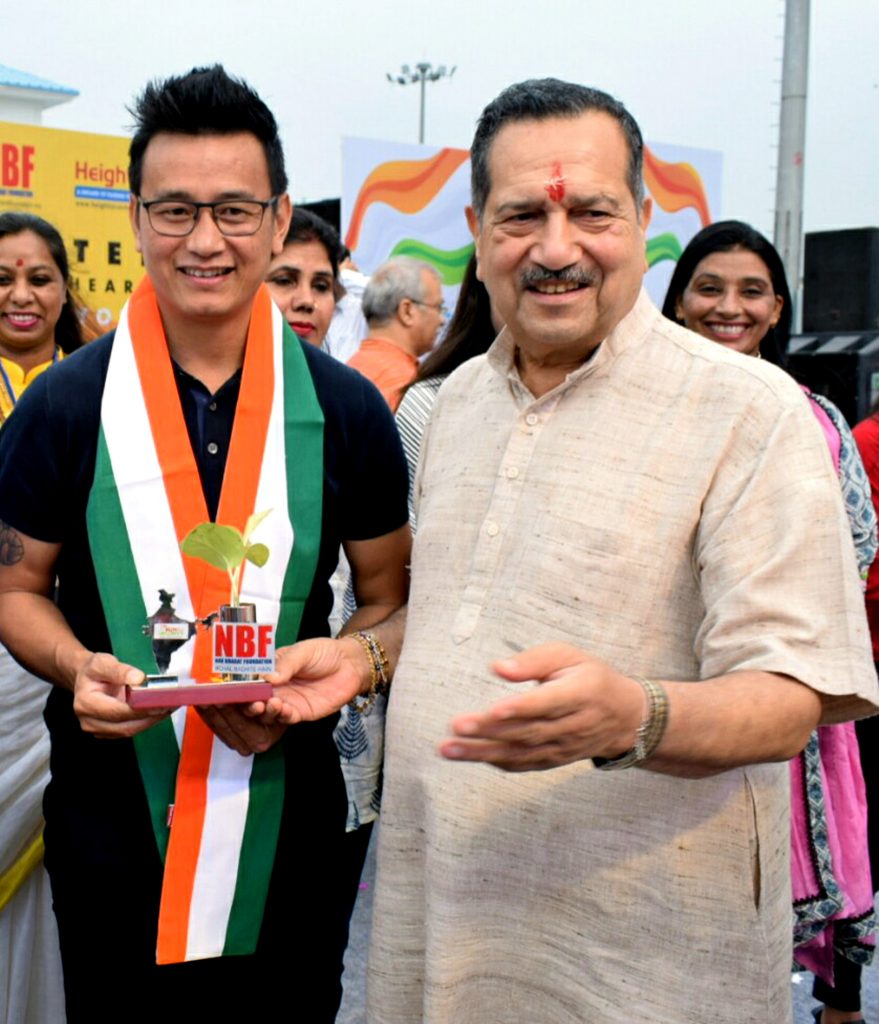 'Run for Security' is an initiative by NBF where we connect our communities, especially our youth towards the cause of the security establishment. Here we try to sensitize them towards our national security concerns and bring about a sense of belongingness, and to honor the families of our brave hearts who lost their lives fighting for us. In 2017, we had the felicitation ceremony of 40 such families by and in the presence of the Honorable (then) Governor of Haryana Prof. Kaptan Singh Solanki Ji (Now the Hon'ble Governor of Tripura) and Mananiya Indresh Kumar Ji, National Executive Member, RSS. More than 6,000 participants came to run for security. Several respected National and International sports persons also participated in the 'Run'. This year they added the issue of water conservation also. Singer Milind Gaba also came to support this event .