You have worked hard and you have to get that respect- Yami Gautam
9 min read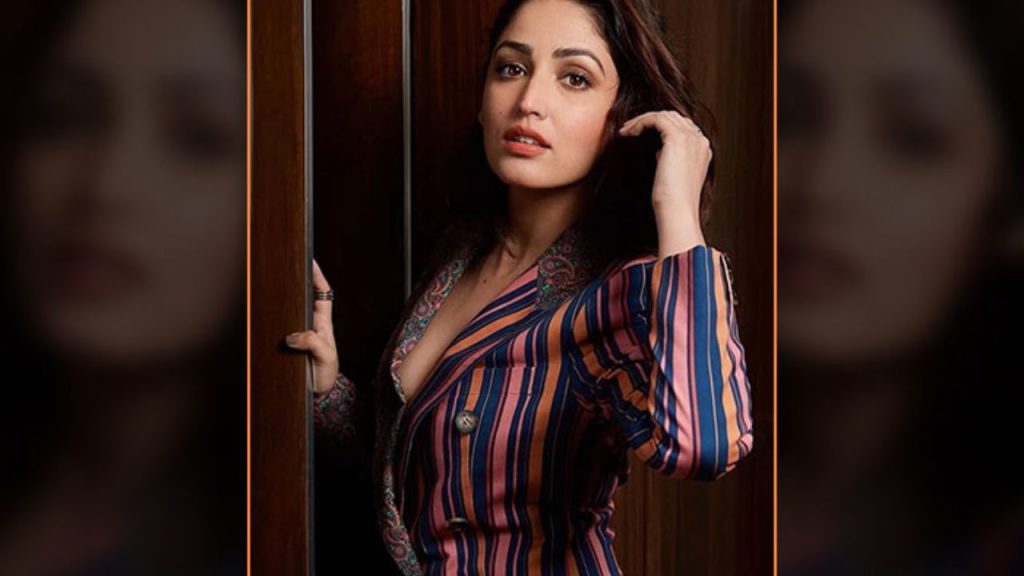 Film Bala gives away a sneak peek about the shortcoming of – human beings' personality viz being,' "Bald', Dark Skinned. Actually the content of the film has picked up the topic of Body Shaming. Talking to Yami Gautam who plays one of the lead answers a few questions of the media- 
Yami feels inspired by all her films," I have loved all my films right from, "Vicky Donor, Kaabil, Uri was different.  I'm very excited about my soon to releasing film,'Bala. I have never played anything like this before. But I know how much fun I have had and I confidently say I have never played like this before. 
On choosing "Bala" After Uri, I got a film like Bala. It's difficult to explain but after watching the film you will know why I am talking like this? It's not just a love story. It's much more beyond that.  I m not that girl at all. The energy and thought process and crazy about tik -tok. She is a small-town model and way different from Yami. It was not a conventional choice. I am glad that Dino[Dinesh Vijan] and Amar had faith in my talent and I could pull off this role. 
Belonging to the World of Glitz and Glamour she has to sometimes torture her hair but at the same time she also uses natural stuff when not working,' Personally yes, you travel a lot and water makes a difference. We treat our hair with different products also subject it to heat while drying our hair. We don't have many options. At times we have to rush to different events. Owing to our profession, so needless to say at times, I have to torture my hair.  A senior actress told me do not use tongs you will lose hair, use wood Velcro's. My mother made sure that she gave me herbal oils and good food. When I am not working I try to access natural processes. I don't use any products on hair and skin. 
If Industry and actors have double standards, to this Yami clears the air," Every individual a common man/woman to may have a double standard It may be a situational thing. IF I m giving this interview she may not want anyone in the house. Maybe I am going through something at that moment and today is not the day where I want to interact. You have to keep that emotion at the back burner and take work as it comes. That is the difference. If I am feeling tired I might try not to show it.  For you, it may be the moment but for me, it may not be.  We get judged like in a jiffy.  You never know what we are going through. It's very challenging, emotionally and whatever you are feeling you need to come out of it and live in the present. 
Talking about her leanings from the Bollywood industry Yami Says," I have learned a lot since the time I have entered this industry. The life and phase I am in, it has shown me both the sides.   I learned that there is a lot of gratitude that we receive owing to being part of this industry. When you travel and meet people who come all the way to get one picture it's in the way this precious gratitude we receive. The kind of love you have, you need to respect it. There are a lot of deserving actors and in fact, they are more deserving than me, but unfortunately, they have not got a chance.  You have worked hard and you have to get that respect. I am working towards that. 
If and when will Yami is working with Dharma and YRF production houses she instead quizzes,' Are they your standards of success? I would love to work with them. But I feel that- in today's times its good directors and good stories that are important. 
Being an outsider her existence was not easy,' Yes it's difficult as I don't have family or godfather. I don't make relations because of work. There are certain things that change within you. Sometimes in spite of the fact that you wish to change but it is not possible to change those things that are instilled deep down within you. I trust my talent and I can deliver a good performance. I trust the fact that I am versatile and it's just a matter of opportunity.  That's why people like Dino,[Dinesh Vijan ] director-Shootjit Sircar, director  Aditya Dhar offer you certain roles which take you on another level. 
In the next films she updates,' I have wrapped up working with Ginny weds Sunny with Vikrant Massey it's a take on new age romance and fun film. There are two more things coming up, which I can't speak about right now. 
 Not many know Yami Gautam who has just recovered from,' Dengue' but is busy promoting the film,' Bala" The petit beauty confirms about the same,"  I have just recovered from Dengue. I had been to my home for two days in Diwali, It was different Diwali I lost someone in the family so it was not a happy Diwali. It was unexpected."