Arjun Kapoor talked about comparison between Panipat and Bajirao
12 min read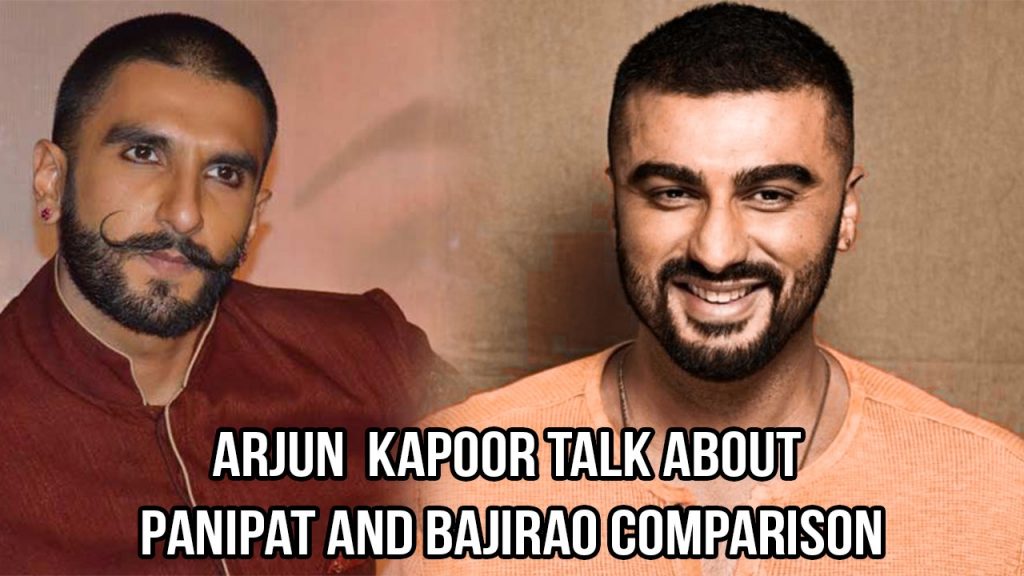 In an exclusive interview with Celeb Mode Arjun Kapoor talk about his upcoming film Panipat
What you want to say about Panipat Comparison with Bajirao Mastani
In that era, there was too much story so that we stop making the films, in that sense Tanhaji would have also not made, and that also means after Dhoni we don't have to make any cricketer film then we don't have rights to make Yuvraj Singh biopic because dhoni is already made, after URI we should not make war films, but there are so many stories, Tanhaji story is fascinating that a man left his sons marriage and he went on war in one conversion, why shouldn't that story should not be told just because of 1 story that has to reignite to us 2 years back, and I don't think any bodies see that Arjun is as bold as Ranveer, and genuinely at a moment I thought about it, if I was not bold the communities Peshwa would have got offended, so will I care about the comparison studies or the wrong meme and all, or I have to care about the story and sacrifices that will touch people heart of the country
What was Ranveer's reaction after seeing the trailer?
Ranveer got very excited seeing the trailer and I am happy about that. Look we are friends, apart from being actors. We are not constantly discussing acting and character development. We do films of the same genres as actors but eventually, the stories of these films are different. We have always interacted at a friendly level and never went into deep discussion, He would share pictures from "83 and I would share something from my shooting, and we would talk about it. But we never discussed beyond a point, as every director has a different vision for his or her film. If I ask him 'tu hota to ye scene kaise karta", then I might corrupt my thinking.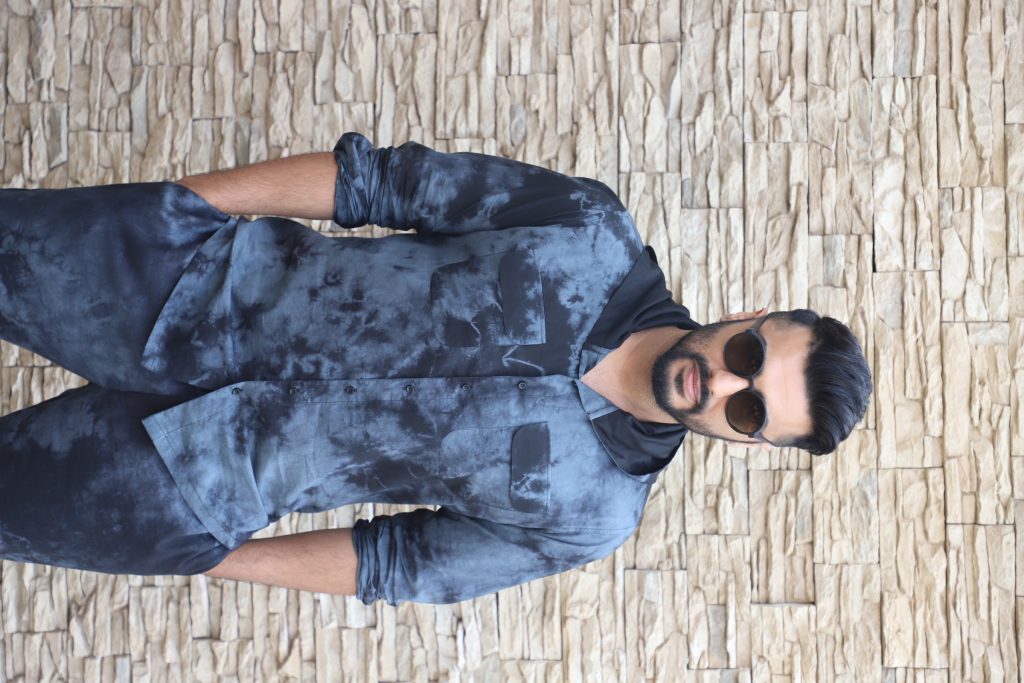 Tell us something about your look
I shaved my hair on the 16th of November we did the look test with the bald patches once to see that it is the only kind of zone I will look like that was just a formality, actually, I shave my hair off on 16th November. We started shooting in January I used to keep my cap on head that's why you have seen me in many photos I am wearing cap, that was not because I like to wear cap but to hide the choti because that would have looked weird without context so I didn't shave my entire hair I kept my choti and the moustache.
What is unlearned?
It difficult to say what I want to say, what I wanted to achieve, We can go back in history we can see encyclopedia what we want to, we can understand what is a touchpoint of history that is unfolded in the Battle is written. We're human beings so I wanted to unlearned the facts that are I have seen so many periods of film from childhood we all are get consumed by certain behavioral pattern that comes from the period film and of course they have been existent like they might have not sat like this or maybe they used to sit like this, just because we have total this, but eventually they are human beings they were warriors but they were humans so the same you behave with me, you would behave differently from your colleagues, you would behave differently with your friends I wanted to unlearned that baggage comes from periods films I want to be as causal as when I m talking to my wife, when it comes to speaking with my friends or the way you conduct your self to encourage your armies, there have to be some settle differences otherwise we all will get caught up a little too in every kind of secens so Ashu sir also total me don't be human, be venerable because if you are the senapati of 50 to 60 percent people he must be venerable, he will be in fear I m responsible for so many people life's, he can't say to anyone, but in front of his wife it can be visible, he will explore his concerns alone, what I m doing its right or no, I m taking a stand I will go after this man so it was very fascinating eventually I unlearned the one basic principle that doesn't overthink just come and do because if you are authentic in your approach, if the director gives you authentic set up, then there will be something which will come right.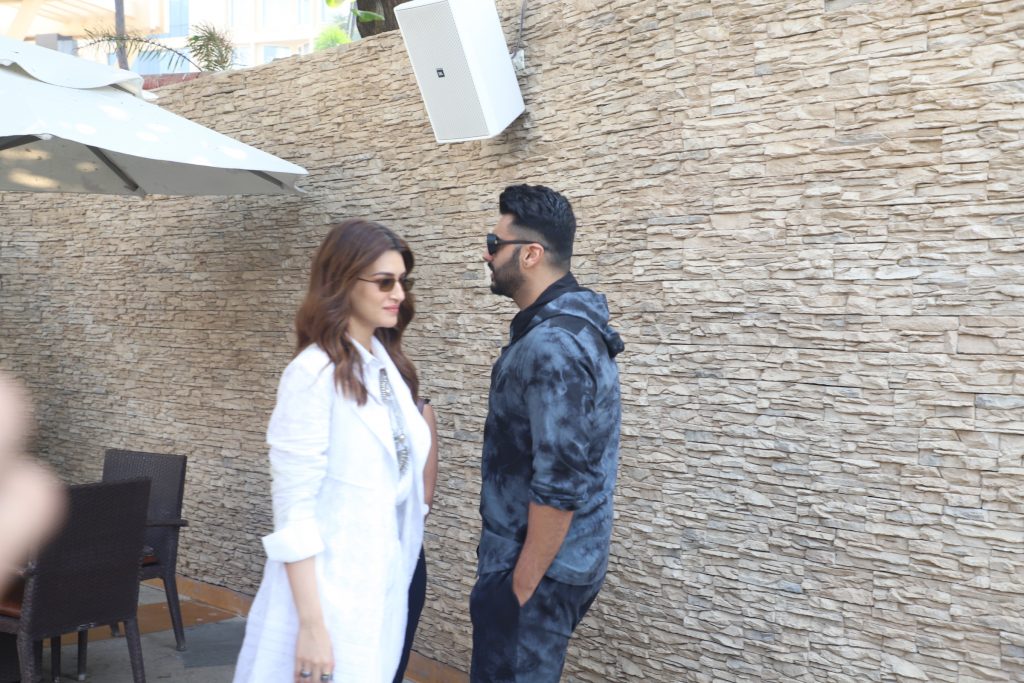 Action how taxing that was?
You should be asked this from the stunts man who has worked with us because see it was very taxing with them, we even used to get a chance to sit in the vanity van in Ac, we used to get chairs to sit, but there are hundreds of man who are coming to make look good so every time a fighter comes and falls he has come again and fall I m killing people you have to die and fall so how much it was taxing for me, for them it would crore times, but I took an armor in hand 18 to 20 kg in the film you have seen in the holding and in the pictures, and there were 8 to 10 pieces that were designed differently. 1st is the chain mail that is chain that's not attached then on that you have to put armor on the top, then you have Sinbad, then you have forearms, shoulders, then again you have chain mail for the body, then on the top of it, you have a big armor, then you have a socket to keep the weapons so it about 18 kg and then I have to sit on a horse, we shot the climax. So yes it was tuff because of its weather, and because of my dressing, after wearing that I can't sit because there is metal here and he made it in metal, primarily because we shot the film outdoor and he wanted to heat the metal to shine otherwise it would look fake, so if you see I m wearing metal plates the suns reflection create the authentic of the heat, I was not able to sit, because if I wanted to remove it I need 4 people, after that they have to make me wear again so it was easier to not to remove it, so riding a horse with that amor was also very difficult.