Chandana Dixit – "It's all about creativity, depends on how you pick up skills."
9 min read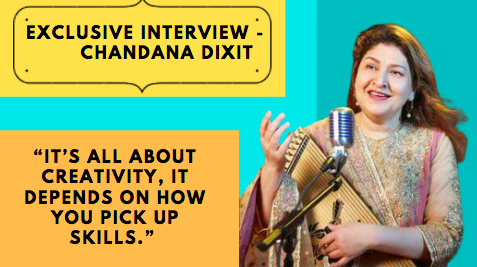 Chandana Dixit is a Bollywood playback singer who started her career as a dubbing artist and later went on to sing popular songs such as "Husn Hain Suhana", "Shahar Ki Ladki", "Chumma Chumma", "Tujhe Khaas Fursat" and "Khul Gaya Naseeb".
How was your experience while recording the song?
The experience overall was good infact very good. I wouldn't have even re recorded the song but they wanted me to record only the beginning mukhda only to be recorded. They didn't find the original more like remix they would like to use in 2021.
Did you ever expect that your remix would ever be a hit just like the original song was a hit that time?
The original song was already popular so he had an idea of the remix also being loved by people since its a go to party number in India. And now it was a really nice surprise for her that my remix had crossed 100 million views. The audience accepts it and thats the final result for her at the end of the day.
What was your expression and how did you feel when you knew that the remix had crossed 100 million views?
It felt really good. It felt like a blessing in a certain way.
What were your new year plans? How did you celebrate new year this time?
Because of covid 19, she was at home celebrating with her entire family. I was feeling really happy and blessed to spent some quality time with my closed ones. Also said that actually it was spent in a simple way, there were no extra possibilities. I am looking forward to a new beginning referring to 2021.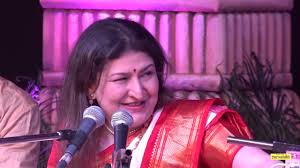 Since you are in USA, please share something about your upcoming projects.
Actually there have been a few Bollywood projects lined up but they all are on hold due to covid 19. Though I'm my individual work is going on in thumri music, Sufi or classical music. she is going to be back with some more amazing music for us. She has her all Indian projects going on. i have also started a music school for children who would like to excel in his field like her so I help them grow in US itself. For a while I have been teaching music in the school as well. It feels beautiful to see all the more a new person grow in front of her in her field. It is a very fulfilling and wonderful feeling.
Apart from passion that your career in music, do you have any hobbies?
I love oil painting, thats my strong interest. And I feel that I have been on hold because I did graphic designing during college. Which conflicted and later I got offers for playback singing. But I resumed her hobby when I got married and settled in US. I found the peaceful atmosphere and normalcy in the US and carry on with her family life.
I continued to do oil paintings and revived awe interests and opening a music school in the US.
Recently I was offered to create an all new section of liberal arts in Symbiosis International. A new course for their students who were interested in such mixed arts. INSPIRED LIVING UNVEIL is the name of the course thats one of the talents of mine.
I have also exhibited her in one of the biggest venues, such as Baroda, Ahmedabad two huge exhibitions. And in 2018, in Jahangir Art Gallery also.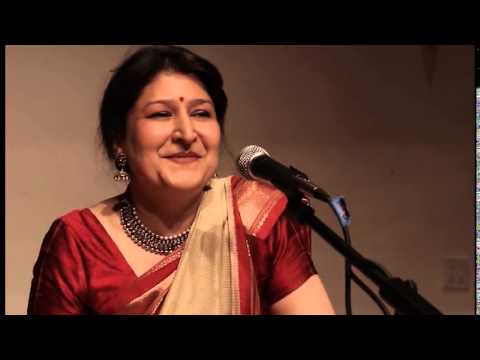 How did you manage pursuing MA in Music from SNDT University?
If you have to develop yourself the there are many avenues, you should treat life as an adventure. when I was in Bollywood , I was unable to explore much in classical since here the songs were different. Classical music gave me a lot of joy and I truly enjoyed it.
I think that people questioning of pursuing education in two different fields is wrong. When she was in Bollywood doing music and also doing painting, I was also asked by many people that you need to decide what you have to do.
An individual can be multi dimensional and not only one dimensional.
I feel that arts and music is not a different field both are more or less same. They are very similar only the expressions are same. Its all about creativity, it depends on how you pick up skills. I felt bad that I couldn't give time for my hobbies. In US I felt as a complete human being where I could manage and do many such things when I could perform all my favorite activities. Everyone got a chance to reflect themselves and explore themselves in this pandemic.
Who all in your family is a singer or is it just you in your family?
I was inspired to go into music because of my mother, she was a great singer who introduced me to music. Even both my children are also interested in music and they are also learning and pursuing in the same field.