Look how global thespian Nawazuddin Siddiqui spending his quarantine in his hometown
1 min read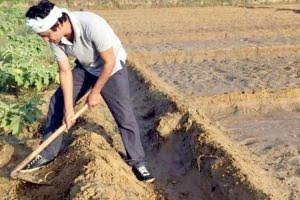 Global thespian Nawazuddin Siddiqui, who has been quarantined at his hometown Budhana, Uttar Pradesh is spending time in farming these days.
The actor recently shared a video on his social media accounts, where he can see doing farming by holding a spade as he builds a route for the water flow into the lush green farm.
While the whole world is facing the backlash of ruining the environment and ecosystem with the ongoing pandemic, Nawaz is doing his bit to nurture and heal the mother earth.