Housefull: A Hailrious Gift From Akshay
4 min read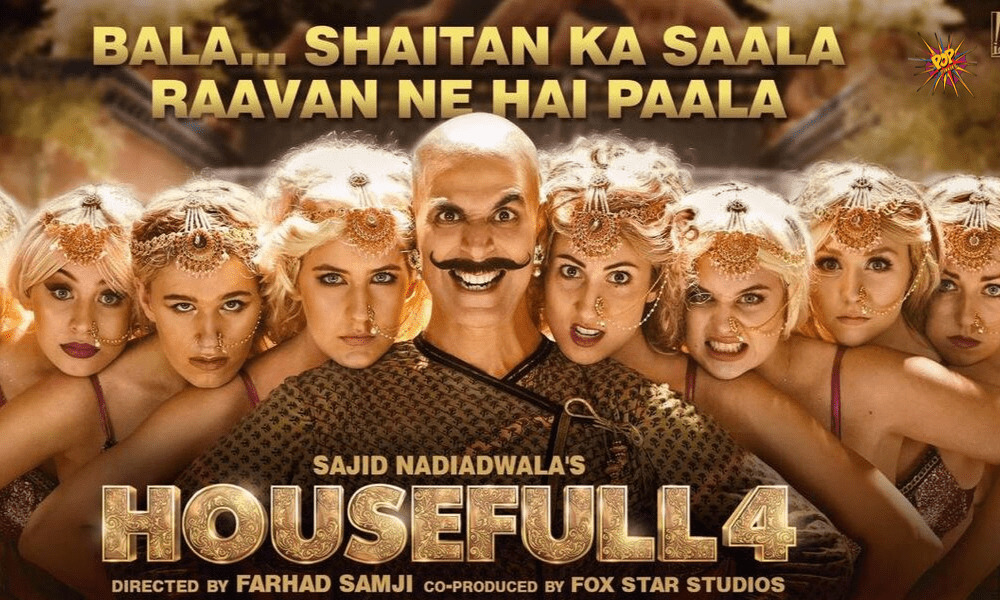 Housefull 4 is an epic comedy staged around reincarnation is that will crack you up. Three pairs of lovers are reincarnated after 600 years but are intermixed. Sadly they have no clue about their past. The pairs arrive at Sitamgar for their marriage. The palace of Sitamghar knocks back the past memories into Harry (Akshay Kumar). Harry realises that he was is Bala, the prince of Madhavgarh; and all the couples in the present have intermixed. What comes forth is Harry's hilarious attempt to remind everyone of their previous birth so they can marry their true love.

Director Farhad Samijh did not shy away from using set-pieces as props for comedy. Or from using character's key characteristics to birth hilarious punch lines. The director also takes elements from previous instalments to make an emotional connection with the film. You find your eyes glued to Akshay Kumar probably because you know the best expressions and dialogues are gonna come from him. Rest of the cast just fails to make any funny remarks. The songs are not so great, but honestly, you won't care about it much when the girls take over the screen. However, Nawazudin Siddiqui takes away all the spotlight in The Bhoot Song.

Though the film is entertaining throughout, it's only funny in bits and pieces. The funniest of all is the climax which is a tad bit like the climax of its 2 instalments. You will know why we are saying so once you watch the film.

The real charm of the franchise is its core story outline. Confusion between three pairs of lovers, a secret that can be unveiled anytime and character flaws that create laughter you will remember. The film has Nadiadwala written all over it. And no matter how many variations the production makes, Housefull Frenchies will outright hilarious because of the mentioned factors.

Stars: 3/5